THERE HAVE BEEN A NUMBER OF STUDIES CARRIED OUT IN RECENT YEARS ON THE BENEFITS OF VITAMIN D3 ON A VARIETY OF CONDITIONS, SUCH AS CANCER, HEART HEALTH, DIABETES AND PARKINSON'S DISEASE.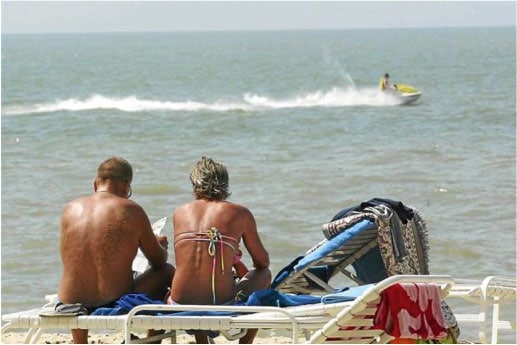 AS we age, our ability to fight off infections and other health problems diminishes significantly. The immune system, which is responsible for fighting infection, simply does not function as efficiently in older adults as in younger people.
A more serious impact of this are the higher rates of cancer, pneumonia, and influenza, to name a few.
Vitamin D3 helps our bones absorb calcium. But beyond bone health, vitamin D has now been found to be useful throughout the body, from strengthening the immune system, to controlling cell growth.
More than 2,000 genes (about 6% of the human genome) are regulated by vitamin D. The fact that every tissue in the body, including the brain, heart, breast, muscle and immune system, has receptors for vitamin D means that it is needed at optimal levels for these tissues to function well.
A startling fact is that almost 50% of the world's population is estimated to be at risk of vitamin D3 deficiency. It is a natural nutrient produced in our bodies from exposure to the sun. It is produced as a pro-hormone in the skin after sunlight exposure, and is then converted to the potent hormonal form only when the body requires it.
In reality, as we age, we lose the ability to convert sunlight to vitamin D in our bodies. However, such a deficiency can be overcome with supplementation of a bioavailable form of natural vitamin D3.
In recent years, there have been a number of studies carried out on the benefits of vitamin D3 on a variety of conditions, such as cancer, heart health, diabetes and Parkinson's disease.
It has been found that low levels of vitamin D in the blood are associated with elevated cancer risk. Compared to people with higher vitamin D levels, those with low levels have a substantial risk of developing cancer.
One of the first cancers to be identified as having a link to vitamin D was breast cancer. Now there is evidence that vitamin D lowers breast cancer risk, as it has been shown to block the growth of breast cancer tumours.
Many health experts recommend 1,000 I.U. to 2,000 I.U. a day of vitamin D3 for purposes of the reducing risks of conditions like cancer, osteoporosis, chronic inflammation, stroke, heart attack and flu, among others.
References:
National Institute of Allergy and Infectious Disease
Malaysian Oncology Society
Vitamin D council
Bilinski K, Boyages J. Association between 25-hydroxyvitamin D concentration and breast cancer risk in an Australian population: an observational case-control study. Breast Cancer Res Treat. 2013 Jan;137(2):599-607.
Amaral AF, Mendez-Pertuz M, Munoz A, et al. Plasma 25-hydroxyvitamin D(3) and bladder cancer risk according to tumor stage and FGFR3 status: a mechanism-based epidemiological study. J Natl Cancer Inst. 2012 Dec 19;104(24):1897-904.
Roskies M, Dolev Y, Caglar D, et al. Vitamin D deficiency as a potentially modifiable risk factor for thyroid cancer. J Otolaryngol Head Neck Surg. 2012 Jun 1;41(3):160-3.